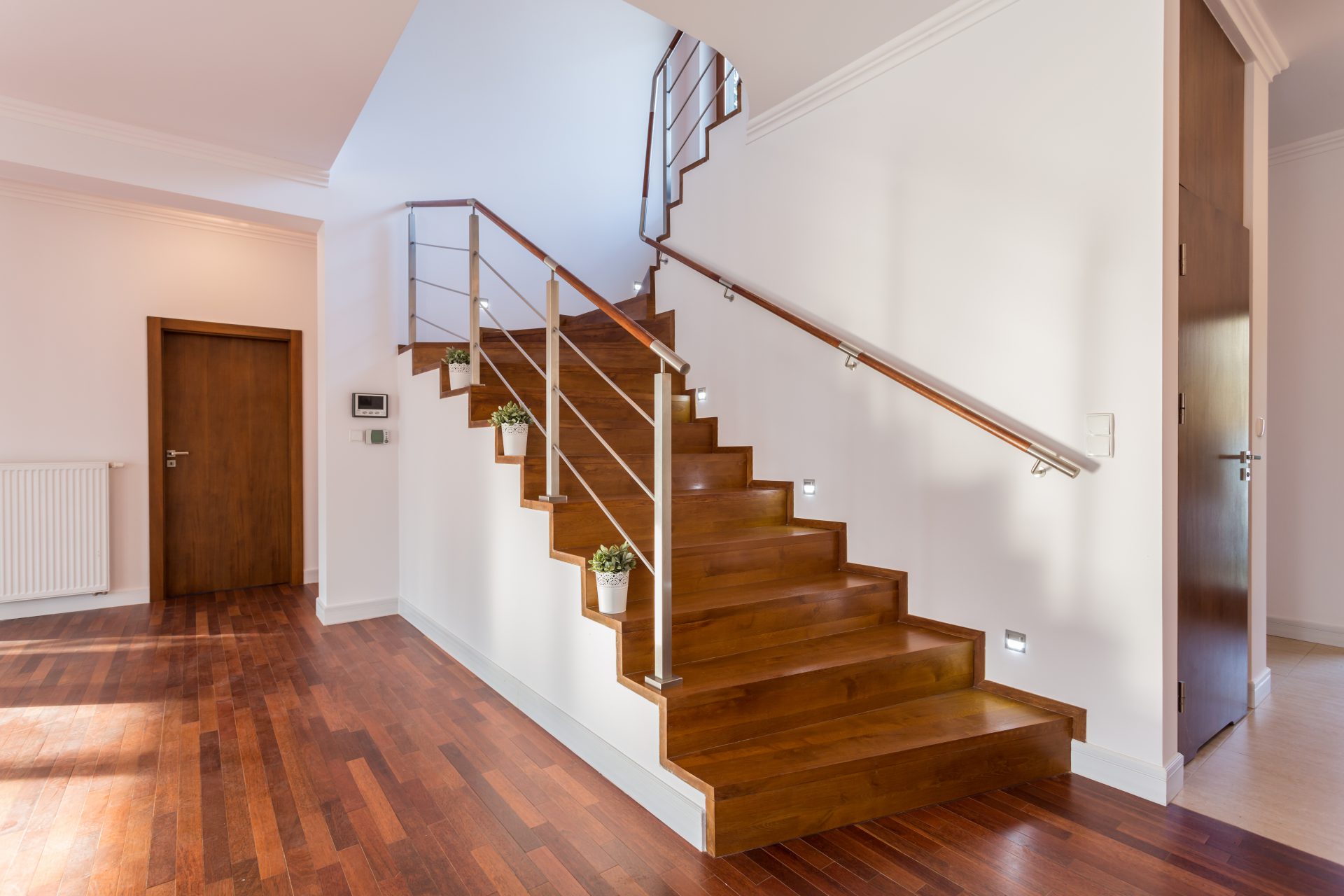 The wood staircases Arlington Heights homes often have can be the extra classic and high-end touch that the interior look needs, as long as it is well taken care of throughout the years. The good news is, keeping your wooden stairs clean and in good shape is not a difficult task. If you take the right steps your stairs can look flawless despite the years, and this post will show you how to achieve it.
Identify The Finish Of Your Wood Staircases
Not all the types of wood stairs Arlington Heights market offers have the same maintenance needs, and you have to know what you're dealing with if you want to provide proper care. Surface-sealed wood is the most common type of finish that you can find on floors and stairs, and it can be easily cleaned by sweeping and mopping. The two other types of finish are penetrating seals and unfinished wood, which will require waxing in addition to sweeping and mopping.
If you are not familiar with these materials, one easy trick to determine what kind of wood finish you have is rubbing your finger along the wood surface. If the spot that you rubbed looks smeared, you may be dealing with either a penetrating seal or unfinished wood. If it doesn't look smeared, you probably have surface-sealed wood stairs, the most common type of hardwood stairs Arlington Heights houses come with. When in doubt you can also consult directly with the house builder or floor installer.
Choose The Right Cleaning Products
Shop for a cleaning solution formula that is made for the specific type of wood and finish, and follow the instructions to use it properly. Another option is using a solution of dish soap with water, which under the right proportions can be considered a mild cleaner. The expert staircase contractors Arlington Heights has recommend to avoid using harsh cleaners that can ruin the finish. For penetrating seals and unfinished wood, make sure you also get liquid or paste wax.
One tip for a safe staircase installation Arlington Heights homeowners should follow is to avoid the use of oil or polish. You might think you're getting an extra shiny surface, but these agents also cause a very slick surface where anyone can slip and get injured. Cleaning your stairs consistently and waxing it are just what you need to keep your stairs looking great and safe for everyone under your roof.
Fix Any Dents Or Scratches
Dents can be handled by applying an additional amount of wax, which will fill the space and therefore make the surface look even. When it comes to scratches, the stairs contractor Arlington Heights customers trusts prefer to have them fixed with a sealing agent to prevent moisture from getting into the wood. Keeping an eye on your staircases in order to spot and address damage timely is the best advice to increase the lifespan of your wood.